Neuro-Optometry in Sandusky
Restoring Vision & Balance to Your Life
Training the Eye-Brain Connection
Have you recently been diagnosed with a concussion or other brain injury?
Are you seeing double or having trouble reading?
The effects of a brain injury or neurological disorder on vision are often overlooked. These can cause a disruption between the eyes and the brain resulting in vision problems. These problems can range from double vision and blurriness to mobility and balance issues.
We at Family Eye Care Centers - Sandusky help retrain the brain and eyes to work together so you can live your best life.
---
Give Your Eyes the Care They Deserve
---
Neuro Optometry in Sandusky
Meet our Eye Doctor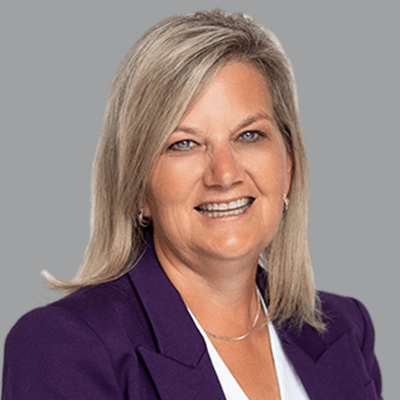 Monday

8:00 am - 4:30 pm

Tuesday

8:00 am - 4:30 pm

Wednesday

9:00 am - 4:00 pm

Thursday

9:00 am - 5:30 pm

Friday

Closed

Saturday

Closed

Sunday

Closed

Dec. 25

Closed
Anthem Blue Cross Blue Shield

Blue Cross

EyeMed

Spectera

VSP

United Healthcare

Aetna
---
4 Common Visual Symptoms of Brain Injury
Balance issues

The vestibular system, which regulates your balance, is heavily connected to your visual system. Problems with one can often cause difficulties with the other.

Issues with visual tracking

The eyes' inability to move together in a continuous motion, to follow moving objects and to read fluently.

Double or blurry vision

This may have to do with a number of issues, including the eye's inability to converge together on a target image or point together in the same direction.

Headaches

Issues with eye coordination and visual processing can cause the eyes and brain to become overworked, resulting in headaches.
Our Sandusky neuro-optometrists will help retrain your eye-brain connection
---
What is Neuro Optometric Rehabilitation Therapy?
Neuro-optometric rehabilitation therapy is a customized treatment regimen for those with visual deficits resulting from traumatic brain injuries (TBI), physical disabilities or other neurological issues, such as a stroke or Parkinson's Disease. The therapy applies the latest methods and treatments of neuro-plasticity and vision function to help patients develop or regain the essential visual skills necessary for learning and optimal daily function.
An undiagnosed vision condition, or one resulting from a traumatic brain injury or neurological disease, can result in the following problems:
Double-vision
Blurred vision
Eye-teaming and eye-tracking problems
Visual field loss
Extreme sensitivity to light (photophobia)
Eye focusing problems
As part of an interdisciplinary approach, neuro-optometric rehabilitation therapy targets the underlying cause of the symptoms listed above.
If you or a loved one is suffering from neurological disease or brain trauma visit Family Eye Care Centers - Sandusky for a comprehensive eye exam and neuro-optometric solutions.
- Sep. 15, 2023
They saw us promptly, we had no issues with my daughter's appointment. The optometrist made my 4 y.o
... Show More
daughter very comfortable and was sweet to her. Needless to say she's excited to come again for her checkup next year 👍 They have a cute kids area and not to mention, they're in town Sandusky so they're easily accessible. Bonus that the staff is very friendly.
- Mar. 27, 2023
What a wonderful place! There was some confusion about my appointment when I showed up but they man
... Show More
aged to squeeze me in for an eye exam. I don't remember the staffs names but the lady who checked me in was so extremely helpful and nice... the staff member I had that did all the testing before I saw the actual eye doctor was so very nice and accommodating, 3xs she got me a glass of water during my visit, she went above and beyond... the eye doctor I saw was very polite and had a wonderful personality, shook my hand right when he came in the room, I appreciate a doctor of any kind who actually can communicate in layman's terms and talks TO you and not AT you. My last task while there was picking out new frames and the lady who helped me was just as nice and polite as everyone else I encountered... everyone was polite and down to earth...I have Caresource insurance and many doctors offices treat you like a 2nd rate citizen the second they know you have Caresource or any state provided insurance... that did not happen here and they have no idea how much that is truly appreciated. I would absolutely recommend them based on my visit today.
- Dec. 29, 2022
Staff was very professional and nice. Had a thorough eye exam and eye glasses made. Very happy with
... Show More
my new glasses. The HD lenses are crystal clear.
- Dec. 09, 2022
So impressed with my first appointment! This team is incredibly knowledgeable and up-to-date on wha
... Show More
t's going on in the eye care field. The customer care was outstanding. Dr. Hicks is SO impressive! They give you the time you need - I didn't feel like they simply "processed" me. I highly recommend these professionals!
- Sep. 28, 2021
Staff are friendly and helpful, optometrists are knowledgeable and thorough.
---
Restore your vision and quality of life by visiting Family Eye Care Centers - Sandusky in Sandusky today.